action #111314
open
_SECRET_ variables are exposed in vars.json when the job is not completed
Category:
Feature requests
---
Description
Some workers contain sensitive information using _SECRET variables. Those variables are hidden in the settings tab and in vars.json, as expected.
However, if you restart or clone a job and cancel it while it's running, those variables are exposed in vars.json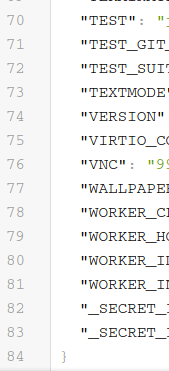 NOTE: I don't want to provide links as I might give too many hints for a public place.
---
Files
---