action #119473
[openqa][group overview] Group view is not available
---
Description
Observation¶
openqa.suse.de does not provide group view anymore. "Internal server error" returned when access any group page.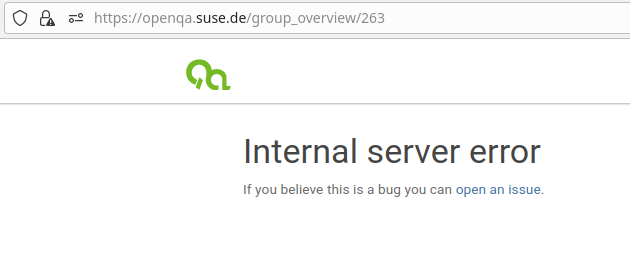 Steps to reproduce¶
Impact¶
No group view page available anymore, which leads to difficulty in knowing and monitoring new test run triggered with new build.
Problem¶
It seems there is something wrong with OSD or openQA service.
Suggestion¶
Check OSD service that is related to group view.
Workaround¶
n/a
---
History