action #103557
Aggregate different versions into the same build openqa in group_overview pages
Category:
Feature requests
---
Description
Motivation¶
See example on newly refactored SAP/HA job group, as part of https://progress.opensuse.org/issues/92921
Current behavior:
Link to group overview issue: https://openqa.suse.de/group_overview/405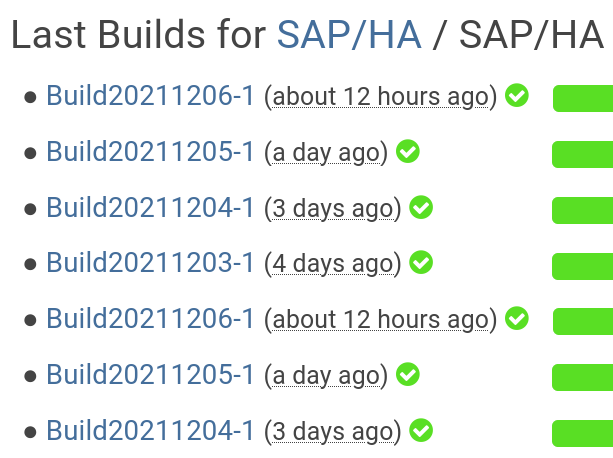 Expected behavior:
See one line per build number, with all test results, regardless of SLE version, Service Pack, flavor.
---
History
Description updated (diff)
Is duplicate of action #53264: Show actual "version" in job groups for builds when configured + multiple versions are available added
Subject changed from openqa group_overview does not aggregate different versions on the same build to Aggregate different versions into the same build openqa in group_overview pages
Description updated (diff)
Category set to Feature requests
Status changed from New to Rejected
Assignee set to okurz
Target version set to future
Thx for the report. For this to work we need the feature #53264 so I incorporated the details from there to there and will close this as duplicate.