action #115943
openQA message box becomes invisible when scroll bar is present
---
Description
Observation¶
openQA info box messages that require a vertical scrollbar become practically invisible whenever the scroll bar is shown. See e.g. the attached screenshot: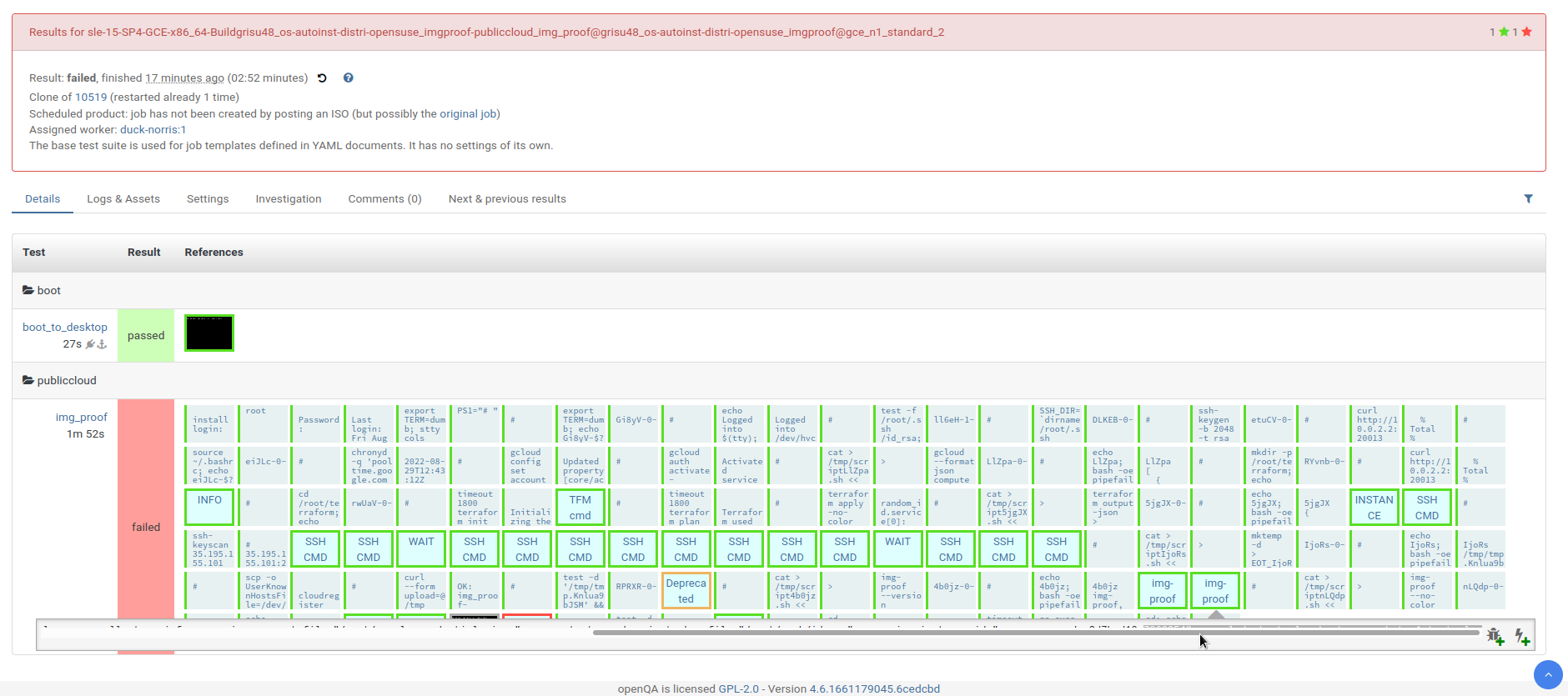 Steps to reproduce¶
Hover over the scroll bar of any openQA message that requires scrolling
Impact¶
Debugging and reading some error message requires almost surgical precision with the mouse work and becomes very annoying.
Suggestion¶
Add more space between the text and the scrollbar to allow the text being completely visible, also if the scroll bar is shown or
Alternatively: Add a line break at the end.
Workaround¶
Use the serial output log instead of the webui
History