action #59879
module status "running" seems to report in very late or not at all
Category:
Feature requests
---
Description
Observation¶
See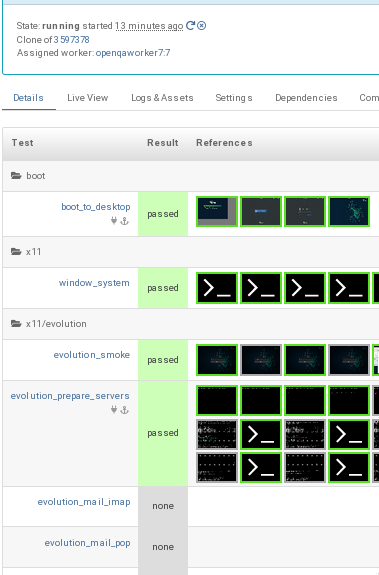 there is no blue module status "running". As soon as the module entered the post_fail_hook it seems the "running" status appeared but it should have appeared way sooner.
Problem¶
I could reproduce this problem in http://lord.arch.suse.de/tests/2668 running a current os-autoinst. Reverting to os-autoinst a7874588 before 87276ac7 which I suspected might be related seems to behave better. A status "running" shows up immediately after the job went to status "running".
History
Category changed from Concrete Bugs to Feature requests
Priority changed from Normal to Low
Target version set to future
working "as designed", maybe not really a regression.